The North County Chapter holds Thursday Morning Forums throughout  the year at the Remington Club II in Rancho Bernardo.  Directions to the facility are  here.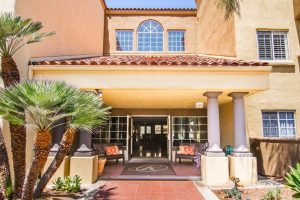 These forums promote and encourage public interest in the study of international affairs and foreign policy.  The speakers are international experts from the San Diego & Orange County regions, of whom approximately 1/3 are our own members with specialized international knowledge and expertise. NCC typically produce 45 programs per year and averages about 70 attendees at each event.
We begin each program with a coffee social at 9:30 am followed by the speaker at 10:00 am.  After a short break around 11:00 am there is a Q&A period ending at noon.
No reservations are needed and there is no charge to attend the Thursday Morning Forums.  We usually invite members to join in a Round Table Lunch (RTL) whenever we have a guest speaker.  This lunch is usually held within a short walk of the meeting place.
There are currently two exceptions to this standard format. The first is our yearly Annual Luncheon, held this year on June 7, 2018 at the Bernardo Heights Country Club in Rancho Bernardo.  The second exception is that no forums are scheduled during August or on holidays.
Information about the programs is provided below and in a monthly newsletter to our members. Recent editions of the newsletter are available here   
A number of our speakers have graciously allowed us to provide access to their presentation materials to all who would like to review them in detail.  These materials are available here.  The initial numbers in the titles of the files accessed by this link correspond to the dates on which the presentations were given.
North County Chapter Programs for April 2019
April 4: Our venerable member Irving Tragen will discuss "Venezuela in Turmoil," providing an analysis of the roots of the crisis that has roiled the nation for several years, from the time of Hugo Chavez through Nicolas Maduro, and he will look at the forces that are playing a vital role in this tragedy for the people of Venezuela. Mr. Tragen has over 60 years of experience dealing with inter-American relations and Latin American political, economic and social affairs.  Please advise Cy Chadley if you would like to attend the limited-seating Round Table Lunch by April 1, at cychad@att.net
APRIL 11: Our member, Bill Thayer, will discuss "CHINA CONFRONTATIONS." As China grows in economic and military might, it is increasingly confronting other nations, unlike its "Century of Humiliation." War is the ultimate confrontation. The Thucydides Trap describes the possibility of war with the US; however, the confrontations are in areas other than war, such as trade, technology theft, cyber warfare, expansion into the South China Sea/Pacific, the Huawei case, that involve nations other than the US–Vietnam, Philippines, Japan, Taiwan Canada, Poland and more. Bill received a BS in Math from Stanford, an MS in Aerospace Engineering from USC and an MBA from USC.
APRIL 18: Our guest, Professor Parkes Riley will discuss "India and Its International Milieu: Pakistan, America, and China," describing India's changing patterns of alliances over the years, the challenges it faces from China's current assertiveness, including India's potential encirclement, and India's relations with Pakistan including recent skirmishes in Kashmir.  Professor Riley has degrees from Harvard and UC Berkeley; studied for a year at the London School of Oriental and African Studies, and teaches in the UC system. Please advise Kiki Munshi if you would like to attend the limited-seating Round Table Lunch by April 15, at kiki@skagenranch.com
APRIL 25: Our guest, William Tuchrello, will examine the "Impact of Indonesia's Recent Presidential Election on U.S. Foreign Policy." Over the last 20 years Indonesia has evolved a more pro-active, aggressive foreign policy that has implications for the U.S.'s policies in China and Middle East. Mr. Tuchrello is a retired diplomat who served as regional director for the Library of Congress in Southeast Asia and the Middle East.  His academic background includes being a director of Fulbright Indonesia, developing the parliamentary library for Timor Leste, and director of the Global Policy Studies library (IR/PS), the University of California San Diego. Recently (2019), he published an article on Indonesia's relations with Israel.   Please advise Kiki Munshi if you would like to attend the limited-seating Round Table Lunch by April 22, at kiki@skagenranch.com.
North County Chapter Programs for March 2019
March 7 – Our guest, Professor Michael Provence will follow last month's presentation with the "Making of the Modern Middle East, 1920-1950," in which he will describe how the 1918-1920 post-war settlement imposed a new Anglo-French order on the former Ottoman lands and laid the seeds of many conflicts that led to events like the wars in Palestine, Iraq, and the Gulf and civil wars in Lebanon and Syria after World War II. Professor Provence teaches Modern Middle East History at UCSD; his research focuses on the Ottoman, colonial
and post-colonial Arab world. Please advise Cy if you would like to attend the Round Table Lunch following the program, cychad@att.net.
March 14 – Our member Charles [Toby] Westbrook will guide us through an exercise in "Thinking Outside the Box" that will focus on the concept of the "Wisdom of the Crowd," arguing that under the right circumstances the "Crowd" can be very instinctive, intuitive and especially prescient. "Who is the One that is Wiser than Anyone?" Toby during his 50-year career spent the first half in international banking, corporate finance and investment banking. The latter 25 years were spent in investment advisory and management.
March 21 – Our guest, Professor Everard Meade, will guide us through "Crisis or Diversion: What's Really Happening on the U.S.-Mexico Border," often framed as a dead zone, a breeding ground for crisis and tragedy, with caravans of desperate asylum seekers and violent drug traffickers having fueled a heated debate over border security and caused the longest government shutdown in U.S. history. Everard Meade is Professor of Practice and Faculty Director of the Trans-Border Institute at the Kroc School. Please advise Farouk if you would like to attend the limited-seating Round Table Lunch following the program at farouk1@cox.net.
March 28 – Our guest, Professor Philip G. Roeder, from UCSD will talk on how "America Confronts its Russian Challenge: Hard Choices and No Easy Solutions." Professor Roeder specializes in the analysis of the politics and policies of the Soviet Union and Russia; he received his Ph.D. from Harvard University and was a Fulbright lecturer at Kazan Federal University in Tatarstan (Russia); he has published extensively and written four books, including 'Post-communism and the Theory of Democracy and Red Sunset: The Failure of Soviet Politics .'
Please advise Tom Reeve if you would like to attend he limited-seating Round-Table Lunch at TPReeve72@gmail.com.
North County Chapter Programs for February 2019
February 7 – Our guest Professor Michael Provence will talk on "The Ottoman Great War, 1911-1918". This past November marked the one hundredth anniversary of the Armistice ending the Great War of 1914-1918. Woodrow Wilson called it the 'war to end war'; critics called the peace conference and arrangements a 'peace to end peace'. The Ottoman Empire was a principal war-time target for British, French, and Russian war planners. This lecture discusses the modernizing Ottoman Empire, the Middle Eastern War, and its end. Professor Provence teaches modern Middle East History at UCSD; his research focuses on the Ottoman, colonial and post-colonial Arab world.
February 14 – Member Kiki Skagen Munshi will speak on "Muslims in India", focusing on the history of Islam on the sub-continent, the position of Muslims in India today, and India's slide into a Hindu-focused state. Kiki has spent many years in India, firstly as a Fulbright tutor and latterly as Press Attache at the U.S. Embassy in New Delhi, with several years working there in between, and she retains many Indian connections.
February 21 – David Edick Jr. will explain "The Politics of Liquid Natural Gas (LNG)", detailing the growth of the LNG trade and the politics that complicate it. Natural gas is a low-carbon fossil fuel, whose share of the global energy market is being increased by transporting it in liquid form. The US is an emerging LNG export power. US Energy Secretary, Rick Perry, at Davos in 2018 said of President Trump's "Energy Dominance" agenda: "The United States is not just exporting energy, we're exporting freedom". David is Immediate Past President and current Board member of SDWAC, and a 6-term Past President of the San Diego International Sister Cities Association.
February 28 – Our Members Dr. Mehdi Sarram and Dr. Vojin Joksimovich will discuss "The Role of Nuclear Power to Save the Planet". Climate scientists have determined that the world must drastically cut its fossil fuel dependence with nuclear and renewables playing key roles in their 2050 scenario. The World Nuclear Association claims the nuclear industry is ready to deliver 25% of the global electricity by 2050 compared with 11.5% at present. Both speakers earned their Ph.D in Nuclear Engineering, Dr. Sarram at Michigan University and Dr. Joksimovich at Imperial College London.
The two sets of presentation materials used in this program can be viewed by going here and then scrolling down to the date of the presentation and clicking on the appropriate file.
North County Chapter Programs for January 2019
January 3 – In response to recent headlines, our members will present a 55-minute PBS Frontline Documentary titled Saudi Arabia Uncovered followed by open discussions of the issues. Frontline Managing Editor Andrew Metz stated that "When we take on an untraditional project like this, we do it very cautiously, after lots of trust building and always with adherence to high standards.  There was a rigorous process to verify footage.  The footage was double, and triple checked." This is a controversial and eye-opening film and received some criticism. "As for the broad assessments, to be clear, I agree with some of the comments made regarding the issues and challenges facing Saudi Arabia today. Saudi is a big subject…a huge topic."
For a collection of reviews about this Documentary click here
January 10 – Our Guest Timothy J. Lueker, Ph.D. of UCSD – Scripps Institution of Oceanography will discuss the topic of Climate Change.   Dr. Lueker's skills and expertise include Climate Change, Atmosphere, Carbon Sequestration, Greenhouse Gases and the art of mosaic making. He will talk about his research and how increases in atmospheric carbon dioxide contribute to ocean warming and acidification and, in turn, endanger corals through the dissolution of their skeletons. Dr. Lueker completed his undergraduate studies at the Florida Institute of Technology, majoring in oceanography, and began his relationship with Scripps as a researcher in December 1983. Please contact Tibor Varga for the Round Table Lunch, tibor.g.varga@gmail.com.
To view the slides used during the program and some backup documentation click here
 January 17 – Our member Cy Chadley will talk on "THE UK: STILL SEARCHING FOR A ROLE", discussing the British Empire's legacy and describing how the UK's role in the world has changed since World War II, from the formation of the Commonwealth of Nations, joining the European Union and Brexit. Cy was born and raised in Britain where he graduated from University College London, majoring in Economics.  His career in financial administration with an international British construction company took him to many parts of the world and finally to San Diego in 1981. Cy became a U.S. citizen in 1993 and is a former president of the NCC. He has visited over 120 countries; is a member of the United Nations Association, USA; and was presented with the 2010 Carroll and Noah Cannon award. He is a life member of the International Humanist and Ethical Union and the American and British Humanist Associations.
January 24 – Our guest Akos Rona-Tas, Ph.D. will talk about Predicting the Future: From Augurs to Algorithms. Dr. Rona-Tas is Professor of Sociology at UCSD. He received his Ph.D. at University of Michigan, Ann Arbor and is the author of two books; one explored the economic roots of the peaceful collapse of communism and the other the emerging role of credit cards in 8 post-communist countries. His talk is in response to unexpected events in recent years, such as the 9/11 terror attacks, the 2008 financial collapse, the European refugee crisis, Brexit, and the election of Donald Trump, to name a few. These events were unanticipated by the general public and most social scientists. One response has been to offer plausible ex-post explanations for each with hindsight about what factors we should have looked at to make the right predictions. A second approach asks how we, and especially experts, make predictions and how successful they turn out to be. Please contact Tibor Varga for the Round Table Lunch, tibor.g.varga@gmail.com.
January 31 – Our Member Dr. Robert Meyer (Ph.D. in Physics, Univ. of Massachusetts/Amherst) will present a talk entitled "China's Belt and Road Initiative".  Dr. Meyer retired from a career in the defense industry and has long had an interest in history and world affairs. The presentation describes China's evolving Belt and Road Initiative in the context of its attempt to transition to a middle class consumer economy, its burgeoning debt, an aging demographic, and other internal challenges. Also discussed are the external geopolitical issues that must be overcome for the Belt and Road Initiative to meet China's strategic goals. The talk concludes with a summary of how the Belt and Road Initiative may affect the Middle East, Africa, Europe – and also the US.
North County Chapter Programs for December 2018
December 6 – Our Guest, Dr. Diana Kutlow, will talk about Possibilities for Peace in Israel/Palestine. Dr. Kutlow is Director of Development for Hands of Peace, where she is responsible for strategic planning and development. The presentation will share some stories about the current conditions in Israel and Palestine and about what over 600 Hands of Peace alumni are doing to build peace. She has a BA in history from Barnard College at Columbia University, a Master's in Peace and Justice from the Joan B. Kroc School of Peace Studies at University of San Diego (USD), and a certificate in Non-Profit Management from USD. She managed the Distinguished Lecture Series and served as Director of Development and Alumni Relations for the Kroc School. In previous positions at the New York Post, CBS Sports and ABC Sports, she covered national and international sports events, including several Olympic Games and the first Goodwill Games in the then Soviet Union. Please contact Farouk Al-Nasser if you would like to attend the Round Table Lunch (farouk1@cox.net).
December 13 – Our Guest, Professor G. Allen Greb, will discuss Georgia Caught Between Two Worlds. He will discuss Georgia's history, its relationships with Russia and with the West and what Georgians themselves believe to be their most serious security concerns. Dr. Greb received his PhD in History from UC San Diego in 1978, and his BA from UCLA.  Since 2002, he has been the advisor and coordinator of the International Security and Conflict Resolution Program at SDSU where he teaches Political Science. Prior to this, he served as the American coordinator of the international Nuclear History Program in Maryland, Britain, France, and Germany; as a research associate at Lawrence Livermore National Laboratory; and as associate director of the University of California system-wide Institute on Global Conflict and Cooperation, centered at the University of California at San Diego. He has published in the Bulletin of Atomic Scientists, Arms Control Today, and Pacific Historical Review and is the coauthor of Toward a Livable World:  Leo Szilard and the Crusade for Nuclear Arms Control. Please contact Farouk Al-Nasser if  you would like to attend the Round Table Lunch (farouk1@cox.net).
December 20 – Our Member Bill Thayer will talk about Norwegian Oil & Gas,focusing on how Norway produces so much oil and gas and how critical their supplies are for the EU. Russia supplies 30% of the natural gas used and Norway supplies an equivalent amount. He will also talk about the Nordstream 2 natural gas pipeline under the Baltic Sea from Russia to Germany, a complicated topic because of the tradeoff between a desire to sanction Russia's economy and Europe's desire for more natural gas from Russia. Bill received a BS in Math from Stanford, an MS in Aerospace Engineering from USC, and an MBA from USC.  He worked 30 years in the aerospace industry and 10 years in real estate and finance. He has visited over 60 countries and all 7 continents. With regard to Europe, he has a keen interest in the political and economic situation and monitors European media outlets.
To view the presentation materials used during the program, click here
December 27 – There will be no program on December 27.
North County Chapter Programs for November 2018
November 1 – Our member Tibor Varga will address Migration and Refugee Issues Past and Present – A Central European Perspective. There is complex motivation for migration and a mixed track record of successful integration and prosperity of migrants in their new homelands. Multiple factors are all at play and affect the outcome. Looking at Central Europe and its ethnic, religious and cultural tapestry, survival of the adaptable and paranoid will be explained. Tibor has a BS in Water Resources Engineering. and has personally experienced the aftermath of WW2, the Hungarian uprising, the Yugoslav civil war, survival in a refugee camp and life as an emigrant.
To view the presentation materials used during this program, click  here
November 8 – Our guest Ronald F. King will talk about EU Political Developments in the Visegrad Countries (Czechia, Hungary, Poland and Slovakia). The lecture will explore the rise of the xenophobic ultra-right in Europe, with a prognosis that is not at all optimistic. At the most recent national day celebration in Poland, tens of thousands of extreme nationalist and other far-right demonstrators paraded through the streets. In Hungary, 78% have strongly negative feelings toward immigrants from outside the EU. Ronald F. King is a professor of Political Science at San Diego State University. He earned graduate degrees from Oxford and the University of Chicago.  He was recently senior specialist to Tyumen State University in Siberia, and a 'Profesor Onorific' from Babes-Bolyai University in Romania.  Please contact Tibor Varga for the Round Table Lunch, tibor.g.varga@gmail.com.
November 15 – Our guest Professor Emerita Marjorie Cohn, of the Thomas Jefferson School of Law, will discuss The Quest for Justice at the International Criminal Court, outlining its creation and its complex jurisdiction that limits situations it can address. She will highlight a controversial case against a former child soldier and the current U.S. administration's attitude toward the court.  Professor Cohn is the former president of the National Lawyers Guild, an author and a political commentator.
November 29 – Our member Tom Reeve (J.D.) will present How Universal Today is the Universal Declaration of Human Rights Adopted by the United Nations in 1948? The UN's 70-year old Declaration expresses many political as well as social ideals. But the present world's diverse views on "human rights" are found in two more recent and competing documents:  the Declaration on the Human Rights In Islam in the 'Cairo Declaration', and the Asia World Conference on Human Rights in the 'Bangkok Declaration'.  Tom will examine the differences among these three declarations. Tom graduated from the US Naval Academy and New York State University Law School. He worked with Thomas Buergenthal, the future Judge of International Court of Justice and served in Judge Advocate's General Corps in the US and overseas. After his Navy career Tom practiced law at Luce, Forward, Hamilton & Scripps as a litigation attorney.
North County Chapter Programs for October 2018
October 4 – Our Member Bill Thayer, will address The Populist Revolt in Europe. There is widespread dissatisfaction with the establishment political parties on the issues of immigration and economic austerity.  Thus new parties have been formed, and in recent elections, Populists took control of the government in Italy, Austria, and Poland. How have these and other countries been affected?  What might happen in the future? William Thayer received a BS in Math from Stanford, an MS in Aerospace Engineering from USC, and an MBA from USC.  He worked for 30 years in the aerospace industry and 10 years in real estate and finance. He has visited over 60 countries and all 7 continents. With regard to Europe, he has a keen interest in the political and economic situation and monitors European media outlets.
October 11 – Our Guest David Jancsics, Ph.D., will talk about Systemic Corruption – In a Hungarian and European Context.  He will discuss the main corruption trends in post-communist Hungary between 1990 and 2018. He will also talk about the possible reasons why the EU is unable to curb corruption in member states. David Jancsics is an Assistant Professor at SDSU. Prior to that, he was teaching at John Jay College of Criminal Justice and completed a postdoctoral fellowship at Rutgers University. His research involves corruption and informal practices in Central and Eastern Europe and corruption on the US-Mexico border.
October 18 – Our Guest Peter K. Nunez, J.D., former Ass't Secretary of the Treasury for Enforcement will present  An Analysis & Explanation of Current Border Security Issues and Immigration Policies & Practices. Peter K. Nuñez is also a former United States Attorney for the Southern District of Calif. (including the California-Mexico border), Chair of the Board of the Center for Immigration Studies (Washington, DC), and a former member of the Board of Visitors of USD School of Law. Through his career, he worked with the governments of Mexico, Georgia, Ukraine, Bulgaria, Kuwait, Qatar, Egypt, Turkey, Brazil, Israel, China, and India. This is an opportunity to hear an expert speaker with both operational and high-level policy/oversight experience.
October 25 – Our Guest Erik Gartzke, Ph.D., Professor of Political Science at UCSD and Director of the Center for Peace & Strategic Studies, will present Cooperation & Conflict in the Virtual World. He will talk about how cyber and other emerging technologies will shape the future of world affairs. He will discuss traditional and emerging forms and modes of conflicts and deterrence, including the automation of war and its consequences. He will explore if conflicts are inevitable or necessary.
North County Chapter Programs for September 2018
September 6 – Our Member Vice Admiral Robert Thomas, US Navy (ret.) is the former Commander, U.S. Seventh Fleet and currently a Professor of Practice at UC San Diego School of Global Policy and Strategy. He will discuss The South Korean Conundrum and the Journey Toward a Nuclear Free Korea.  Please contact Tom Reeve for the limited seating Round Table Lunch following the program, tpreeve72@gmail.com
September 13 – Our Member Vojin Joksimovich (Ph.D.), Nuclear Physicist and internationally recognized safety expert. He will discuss the Impact of Mainstream Media on Truth: Particularly during Wars, – focusing on the mainstream English-speaking media coverage of the Yugoslav wars in Bosnia and Kosovo.  He will reference "The Great Deceit" per Prof. John Schindler's book Unholy Terror: Bosnia, Al-Qaida, and the Rise of Global Jihad as well as Phillip Knightley's book The First Casualty: The War Correspondent as Hero and myth-maker from Crimea to Kosovo.  He will also discuss his personal experiences with the print and TV media.
September 20 – Our Member Charles Westbrook (Toby), Master's degree in History and distinguished career in International Banking with B of A, Dillingham Co. and Morgan Stanley spanning 50+ years in Latin America, Europe, Australia and New Zealand. He will speak about International and Corporate Banking:  Lessons Learned and Memories Shared with a focus on the special and privileged role the U.S. dollar holds as the designated key reserve currency for most of the World and World Trade, and the increased prospect of that role being jeopardized as trade relationships are being realigned without U.S. participation. He will also provide a brief tutorial on Foreign Exchange Exposure and Exchange/Capital Controls.
September 27 – Our Guest Arthur Gopak, Master of Science in Finance is CEO and Editor-in-Chief at AlphaGamma, a business portal for young professionals which is ranked among the Top 20 most promising Dutch companies.  He will discuss How to Build an International Network of Young Professionals. AlphaGamma has a global reach of 1.5M+ people every month and works with organizations such as the United Nations, Rice University and AIG. He is going to share his insights and observations on the trends in the labor market and the startup ecosystem on both sides of the Atlantic.   Please contact Tibor Varga for the limited seating Round Table Lunch following the program,tibor.g.varga@gmail.com
North County Chapter Programs for August 2018
As is our custom, there are no programs scheduled for the month of August.  Programs will resume on Sept 6.
North County Chapter Programs for July 2018
July 5th:  Our member and past president, James Larrimore, (Ph.D.), International Atomic Energy Agency (retired) will present a program on Denuclearization of the Korean Peninsula. "Complete denuclearization of the Korean Peninsula" is stated to be a commonly agreed goal for the future of the Korean Peninsula. The precedents for denuclearization in Libya and South Africa will be discussed. The outcome and follow-up on denuclearization at the Singapore Summit will be discussed.
July 12th:  Our guest speaker will be Professor Michael J. Callen (Ph.D.), of the Rady School of Management of the Univ. of San Diego. He has researched accountability in the delivery of services and will present, Building the Financial Economy in Afghanistan. He seeks to identify ways to address accountability and service delivery failures in the public sector, working primarily in Afghanistan and in Pakistan. If you wish to attend the limited seating Round-Table Lunch, please contact Tibor Varga at Tibor.G.Varga@gmail.com
July 19th: Member, Tibor G. Varga (R.Civ.E.), will present, Water Shortages On a Planet Where 70% of the Surface is Covered with Water: How Can This Be and What Can Be Done?  He is a graduate of the Water Resources College of the Technical Univ. of Budapest. Access to potable water is a fundamental human need and denial or limitation can lead to suffering, migration, and possibly war. He will explain water management and help us to understand the international scope that the possible solutions to some of these difficult multi-national problems require.
July 26th: Authors Day and Coffee Social. We close our season with member-authors showcasing their books. Amb. (ret.) Irving Tragen (J.D.):Two Lifetimes As One; Ele and Me and The Foreign Service. Mehdi Sarram (Ph.D.): Nuclear Lies, Deceptions and Hypocrisies. Arnold Regardie (J.D.): Prelude to Disaster – How Imperial Japan's Diplomatic Treachery Led to America's Greatest Military Disaster – Pearl Harbor.  Kiki Skagen Munshi (Ph.D.): Whisper in Bucharest and Nonny, Nani.  Vojin Joksimovich (Ph.D.): Revenge of the Prophet: How Clinton and His Predecessors Empowered Radical Islam.  Jack Bowsher (MBA): Educating Voters for Rebuilding America.
FOR FURTHER INFORMATION:  e-mail  TPReeve72@gmail.com
North County Chapter Programs for June 2018
June 7:  Ambassador (Ret.) Leslie Ann Bassett will address our Annual Membership Meeting & Luncheon at the Bernardo Heights Country Club on the topic, "Tio Sam in the Looking Glass: How Latin America Sees the U.S."   We often look at Latin America's issues and challenges in terms of their impact on the U.S., but the nations of the region are increasingly independent, assertive and effective global players who have broadened their alliances, trade relationships and allegiances.  Join us for a thoughtful look at how Latin America sees the U.S.
June 14:  Professor William Weeks (Ph.D.) of San Diego State University (Emeritus) will discuss "Globalization: The Concept in Historical Context".  The modern world has seen three great ages of globalization. The current Third Age began in the 1970's as the product of U. S. Cold War strategy and re-invigorated global free market ideology.  He will discuss China's rise from a peasant society to economic powerhouse, but which was not accompanied by expanded political freedom, nor have the U. S. and the West uniformly benefited during this Third Age.  For reservations for the limited seating Round-Table Lunch following the meeting contact Farouk Al-Nasser at Farouk1@cox.net


June 21:  Professor Joan Anderson (Ph.D.) of the University of San Diego (Emerita) will discuss "Why a Bigger Wall Won't Solve U.S. Drug or Immigration Problems".  She will give a brief history of the border wall and review the economics of immigration and illegal drugs from the supply side.  She will then discuss some alternative approaches to reduce demand – urging that impacting demand would be much more effective and less costly than attempting to block a strong demand supply chain.  For reservations for the limited seating Round-Table Lunch following the meeting contact Tom Reeve atTPReeve72@gmail.com
June 28:  Dr. Robert Meyer (Ph.D. in Physics, University of Massachusetts/Amherst) will present a talk entitled "Imaging Remote Sensing and World Affairs."  Dr. Meyer retired from a career in imaging remote sensing.  His talk describes the dramatic impact upon our conduct of world affairs as mankind's use of lenses, cameras and overhead imaging platforms has evolved.  Specific impacts discussed include the influence of imaging technology on war, disaster preparedness, urban development, and environmental monitoring.
For further information, please email Tom Reeve at tpreeve72@gmail.com
North County Chapter Programs for May 2018:
May 3: Vice Admiral Charles W. Martoglio, US Navy (ret), will explain how America makes national security decisions, conducts foreign policy, integrates the numerous U.S. departments and agencies involved in security policy, and involves international and non-governmental organizations in protecting America and U.S. interests in "National Security Decision Making in America".   The backdrop is North Korea's nuclear program, China and Russia's strategic alliance against America, and continued instability across the Middle East — simultaneous and global challenges to America's security. Please contact Farouk Al-Nasser for the limited-seating Round-Table Lunch following the program at farouk1@cox.net
May 10: Professor Tamar Arieli, (Ph.D.) is the head of the Conflict Management Program at Tel Hai College, Israel, and currently the Israel Institute Visiting Professor and Scholar at the Jewish Studies Program of SDSU.  Dr. Arieli will present "Israel – 1948-2018:  Learning from the Past, Looking Toward the Future". Israel has faced challenges over its existence as a modern state — political, social-cultural, economic and environmental. While politics and wars have been the focus of most global attention, matters of society and environmental sustainability are increasingly central to the quality of life of Israel's citizens and its prospects for stability and prosperity. Dr. Arieli's perspective is from her studies in political geography, regional and urban planning, and conflict resolution.
May 17: Hisham Foad (Ph.D.), Associate Professor of Economics (SDSU) will explain "What happens when the Middle East runs out of water?"  Conflict, economic stagnation, and political instability are all key challenges facing the Middle East. However, one major issue confronting the region that does not get nearly the attention it deserves is water. Many of the countries in the region face water shortages so severe that they cannot effectively grow enough food to feed their populations. While climate certainly plays a role, much of the water scarcity in the region is man-made, a result of government policies, conflict, and weak institutions that have encouraged over-use and limited conservation. Dwindling water resources challenge the tenuous stability and limit the growth potential of many of the countries in the region and may even ignite wider cross-border conflicts. In this talk, we will explore the causes of water scarcity in the region, the potential economic and political effects if nothing is done, and what options are out there to reverse this trend.  Please contact Farouk Al-Nasser for the limited seating Round-Table Lunch following the program at farouk1@cox.net
May 24: Dr. John Shu (J.D. Pepperdine Law & G.C., Peking Univ.) was a Law Clerk to Judge Paul H. Roney of the U. S. Court of Appeals for the 11th Circuit and Chief Judge of the Foreign Intelligence Surveillance Court of Review.  Dr. Shu will discuss and explain the background, function, standards and procedures of the "Foreign Intelligence Surveillance Court And Its Warrants".  Sometimes referred to as the "FISA Court," it hears and rules upon the U.S. Government applications for electronic surveillance, physical search, and certain other forms of investigative actions for foreign intelligence purposes. Please contact Tom Reeve for the limited seating Round-Table Lunch following the program atTPReeve72@gmail.com
May 31: Dr. Y Pang Tsui (Eng.Sc.D., Columbia Univ.) will discuss "Hong Kong: Re-Integration into China".  In 1842, China ceded Hong Kong Island "in perpetuity" to Great Britain.  Over the next century and a half, tiny British Hong Kong, with an ethnic Chinese population, has become a global economic powerhouse. Why did Britain return it to China in 1997? Dr. Tsui will discuss Hong Kong's transition from British Crown Colony to the Peoples Republic of China. He will review historical, cultural, demographic, geopolitical, and economic factors to understand the perspectives of key stakeholders in this transition. Dr. Tsui is an inventor and developer of engineering processes for manufacturing. Please contact Tom Reeve for the limited seating Round-Table Lunch following the program atTPReeve72@gmail.com
 FOR FURTHER INFORMATION:  please e-mail farouk1@cox.net
North County Chapter Programs for April 2018:
April 5:  Dr. Alexander DeVolpi (Ph.D.) will discuss "Cold War Brinkmanship and Legacies: Evolving Roles of Nuclear Technology." His presentation was derived from his latest book, "Cold War Brinkmanship: Nuclear Arms, Civil Rights, Government Secrecy" (Amazon, 2017).  His talk will focus on Navy experience, reactor history, nuclear power, nuclear weapons, reactor safety, the Cuban missile crisis, arms control, collapse of the Soviet Union, demilitarization, and current  administration nuclear challenges.  Dr. DeVolpi is a nuclear physicist and a retired Lieutenant Commander (U.S. Navy Reserves). He has authored nine books. Reservations for the RTL following this meeting may be made by contacting Phyllis Murchland at pmurchland@san.rr.com. 
April 12:  NCC Member Mr. Bill Thayer will provide "A Comparison of the Icelandic and Greek Economic Crashes."  In 2008, the economy of Iceland imploded.  In 2010, Greece suffered a similar fate.  Both countries got in trouble because of borrowing.  For Iceland, it was the private sector.  For Greece, it was the public sector.  But the subsequent paths of Iceland and Greece were very different.  Iceland, not a member of the Eurozone, received essentially no help.  Greece received three different bailouts from the Eurozone.  Which country is in better shape today?  It is Iceland by a mile.  Why?  Well, that is what the talk will explain.   Bill Thayer has an MBA and spent 10 years in real estate and finance after spending 30 years in aerospace engineering.   This will be a continuous meeting until 11:30.   
After a short break the San Diego World Affairs Council (SDWAC) President and Vice President will provide a summary overview of the organization and its structure and will discuss how SDWAC has experienced significant change and growth in the last few years putting them in a better position to increase its impact and expand its reach in engaging and educating San Diegans with respect to world affairs, global economic and trade and cultural outreach.  They will also provide a glimpse into the strategic thinking of SDWAC and a preview of what lies ahead for the organization. 
April 19:  NCC member Mr. Cyrus Bharucha will discuss "India Minorities and the Modi Government." The Modi government in India is widely perceived as promoting a caste Hindu agenda at the expense of India's minorities.  This affects the positions of Muslims, Christians, and Parsis as well as Dalits (Untouchables), and other Backward Castes and Tribal religious groups in varying ways.  Cyrus Bharucha, a Parsi, will address this question in the context of a modernizing and economically expanding India.  He has worked in media organizations in India, Britain, and the U.S. including BBC, CNN, and PBS.  He has also taught media production and analysis in India.  He has produced a widely acclaimed documentary on the history of the Parsis.  Reservations for the RTL following this meeting may be made by contacting Phyllis Murchland at pmurchland@san.rr.com.
April 26:  Mr. John Schlosser will present "Highlights of a State Department Political Officer's Career" Mr. Schlosser, President of the San Diego World Affairs Council, served as a Foreign Service Officer with the U.S. Department of State from 1983 to 2007. He will discuss some of the substantive issues he grappled with as a political officer during his career. Touching briefly on issues that arose in The Netherlands and the former Dutch colony of Suriname early in his career, his remarks will focus on: changes in U.S. policy toward Cuba in the mid-1990s; Poland's accession to NATO in the late '90s; aspects of U.S. policy toward the nonproliferation of WMD in the early 2000s; and U.S. policy toward India and Pakistan in the mid-2000s. Although there is no single overarching theme uniting the presentation, the common thread will be the importance of diplomacy in shaping American foreign and national security policy. Reservations for the RTL following this meeting may be made by contacting Phyllis Murchland at pmurchland@san.rr.com.
For further information about any of these April programs, please email  pmurchland@san.rr.com
North County Chapter Programs for March 2018:
March 1st: Allen Greb (Ph.D) will present his findings on "The Baltic States and Russia: A New Cold War," discussing the questions: Do we need to worry about Russian tanks rolling into the Baltic States anytime soon? What is the relationship between Estonia, the Baltic States, and Russia? What are Estonia's and the Baltic States' major strategic concerns? And why from the Tallinn's perspective, "hybrid warfare" is the threat that Estonians think about the most? Dr. Greb is the coordinator of the International Security and Conflict Resolution (ISCOR) Program at SDSU.
 March 8th: Mary McKenzie (Ph.D.), a professor at USD, will talk on "Europe at a Crossroad: A Perfect Storm," discussing several threats Europe faces in 2018. What had generally been regarded as the successful and historically remarkable institutionalization of the continent is being shaken by both internal and external forces. This lecture will examine the postwar development of Europe, focusing specifically on its key institutions: the EU (and the Euro), NATO, and the OSCE. Current challenges to the unity of Europe, then will be addressed, including Brexit, the continuing migrant crisis, the growth in strength of the far right in several countries, and the remaining economic disparity between eastern and western Europe. Reservations for the RTL following this meeting may be made by contacting Phyllis Murchland at pmurchland@san.rr.com.
March 15th: Allen Wittenborn (Ph.D.) will discuss "From Burma to Myanmar: Where It's Been, Where It's Going," providing a brief overview of the past 30 years, including the role of Aung San Suu Kyi, her final release from house arrest, and the ensuing problems with the generals, as well as the current Rohingya issue which is getting nastier all the time. He will discuss the current situation 'on the ground' in Burma, how the people are doing, and some interesting happenings. Professor Wittenborn teaches at SDSU. Reservations for the RTL following this meeting may be made by contacting Phyllis Murchland at pmurchland@san.rr.com.
March 22nd: Member Mehdi Sarram Ph.D. will explain "Global Nuclear Waste Disposal" analyzing the global technical and political issues with the nuclear waste produced from commercial nuclear power plants. A brief discussion will be provided on the public perception of nuclear waste, especially on the problems next door to us at San Onofre Nuclear Generating Station. Finally, he will discuss how France has solved its nuclear waste problem by reprocessing. Dr. Mehdi Sarram is a nuclear physicist and the President of Energy Security Consulting Group.

March 29th: Member Robert Meyer (Ph.D.) will present a talk entitled "Foreign Aid." A common perception of foreign aid is that it is selfless charity, directed at helping underdeveloped nations and impoverished or displaced peoples. While there are often very altruistic motives driving non-government providers of foreign aid, government-funded aid is intended to promote national security and related foreign policy initiatives. The presentation will describe the emergence of government-sponsored foreign aid in the 20th century as a powerful, low-cost, but easily-misapplied new tool for furthering these national policy objectives. 
For further information about any of these March programs, please e-mail pmurchland@san.rr.com
North County Chapter Programs for February 2018:
February  1:Professor Susan Shirk (Ph.D.) will describe "US-China Relations under Xi and Trump."  As relations between the US and China have grown more competitive and contentious, American policy experts are rethinking past strategies and debating what revisions are needed.   Meanwhile both countries have leaders whose leadership style and foreign policies breaks with past precedent, thereby introducing a high degree of unpredictability into the relationship.    What are the risks and opportunities for the future?  Dr. Shirk is a Research Professor and Chair, 21st Century China Center – School of Global Policy & Strategy at UCSD.  There will not be a RTL after this meeting.
February  8:Professor John Reilly (Ph.D.) visiting Fellow Cambridge University/UCSD will discuss "President Trump's Foreign Policies." In his first year in office President Trump has repudiated the Paris agreement on climate change, withdrawn from  the Transpacific Partnership, reversed a half century of support for the European Union, threatened to withdraw the US from the Iran Nuclear Agreement, begun a withdrawal from the North American Free Trade Agreement and qualified American support for NATO. In one year therefore President Trump has fundamentally eroded America's leadership role in the world. " Reservations for a RTL following this meeting may be made by contacting Phyllis Murchland atpmurchland@san.rr.com.
February 15:  NCC member Toby Westbrook will talk about his experience working in "International Banking and CorporateFinance: Lessons learned and Memories Shared." He will discuss foreign exchange risks, especially how it pertains to individual investors, and why he firmly believes the lessons he learned are just as relevant today. He will focus on three  themes of political risk: Heightened risk of expropriation should current NAFTA negotiations falter and fail, challenges to the U.S. Dollar's 70+ year reign as the dominant reserve currency as the country's fiscal situation deteriorates, and the U.S. turning inward and engaging a more protectionist stance with our trading partners.  Finally, Mr. Westbrook will give his observations on understanding Pakistan's intransigence towards increasing military pressure on their Northwest Frontier Border and why it is important to the U.S.  Bill Thayer will serve as moderator and will offer a brief critique of Toby's presentation.
February 22:  SDWAC member David Edick Jr. will speak on "Geopolitics and the Arctic Melt."  The Arctic is in the midst of profound transformation driven by rapid climate change. Dramatic decreases in the extent and thickness of polar sea ice are opening new routes for commercial shipping and unlocking previously inaccessible resources. He will discuss these changes, their implications, and whether the Arctic Council will succeed as a venue for managing geopolitical competition in the Arctic. David Edick is the Immediate Past President of SDWAC and Managing Director of Core Global Advisory, a financial and management consultancy focused on energy, political risk, real estate, and global financial markets.Reservations for a RTL following this meeting may be made by contacting Cy Chadley at cychad@att.net by Monday February 19.
North County Chapter Programs for January 2018 
            In January we will focus on "Understanding Abrahamic Religions and Their Role in Global Affairs."  Rev. Daren Erisman, PhD, our moderator throughout this fascinating and relevant four-part series, is the senior pastor at House of Prayer Lutheran Church in Escondido. He has degrees in Physics, Electrical & Computer Engineering from the University of Colorado, Master of Divinity, and Master of Arts in Islamic Studies from Luther Seminary in St. Paul. He received his PhD in Systematic and Philosophical Theology from the Graduate Theological Union at Berkeley.
Please Note:  A round table luncheon (RTL) will follow each of the programs below. 
Contact  pmurchland@san.rr.com  for reservations.  These luncheons are for members only. 
Thursday, January 4, 2018  9:30 a.m.
Lecture 1:  "Understanding Judaism and its Role in Global Affairs"   Rabbi Nadav Caine will present "The Influence of Judaism in World History and Global Affairs" as part of the Abrahamic Faith series.  The early books of the Hebrew Bible fuse tribal history, politics, divine revelation, and social legislation into something we label "religion" today.   How did Biblical and post-Biblical Judaism shape world affairs?  How do our modern conceptions of "religion" shape how we understand the Bible's influence on world affairs, pro and con?  Can we better understand current affairs in America, Europe, and Israel by examining Judaism's influence? Rabbi Nadav Caine, a conservative Jewish Rabbi, has served at Ner Tamid Synagogue, Poway, CA for 11 years. 
Thursday, January 11, 2018  9:30 a.m.
Lecture 2:  "Understanding Christianity and its Role in Global Affairs"     Dr. David Moseley will discuss the origins, main beliefs and practices of Christianity; its relationship with the outside world; and its evolving identity as it transitioned from a sub-group of Judaism during the Roman empire to a legally recognized religion.  Global Christian history especially imperialism/colonialism, militarism, and inter-faith relations will be addressed.  Dr. Moseley will also discuss global contemporary issues concerning Christianity, especially climate change and sustainable development.  Dr. Mosely is the Director of Global Education/Teaches Religious Studies & Philosophy at Bishop's School in La Jolla. 
Thursday, January 18, 2018  9:30 a.m.
 Lecture 3:  "Understanding Islam and its Role in Global Affairs"  Dr. Khaleel Mohammed  will explain the how Islam both converges with and diverges from the two older Abrahamic religions, Judaism and Christianity.   Dr. Mohammed will analyze the importance of the semantic basis of the term "Islam" and its role as a movement that developed into an empire that ultimately confronted Byzantine, Persia and Europe.  Dr. Mohammed will relate this history to Islam's decline after the Industrial Revolution and how it was affected by rising European power and colonization.  He will follow Islamic global influence through the two world wars, the founding of Israel, and into the post-9/11 era.  Dr. Khaleel Mohammed is a Professor at SDSU and teaches comparative religions, Islam, and Islamic Law.   **Please note that this program will run without a break and end at 11:30 am to accommodate the speaker's schedule**
 Thursday, January 25, 2018 at 9:30 a.m.
 Lecture 4:  Panel Discussion "Summarizing Abrahamic Religions and their Role in Global Affairs"  Panelists Rabbi Nadav Caine (Judaism), David Moseley Ph.D. (Christianity), and  Khaleel Mohammed Ph.D. (Islam) will discuss questions developed by our moderator during the first half of the program.  The second half of the program will be member Q&A. Please prepare your questions during the series and bring them with you to this session.